About Broad Highway Recovery & Intervention Services
Broad Highway Recovery is a nationwide addiction intervention, recovery monitoring, and consulting company located in Richmond, Virginia (VA). Our commitment is to the family and their loved ones struggling with substance abuse issues. Our mission is to guide families through the entire recovery process . That process involves education, planning, finding the right facility, intervention, transport to treatment, monitoring of the treatment experience, aftercare and transitional living after treatment and at least six months, and up to a year of monitoring to ensure the best possible outcome for you or your loved one.
Drug & Alcohol Interventions
Do you have a loved one that is suffering from a drug and/or alcohol addiction and is unable or unwilling to seek help on their own? If you have tried unsuccessfully on your own to get that individual the help they desperately need , then an intervention may be the only chance you have of saving that persons life. Broad Highway interventionists help the family and the addict through the ENTIRE RECOVERY PROCESS. The actual event where we address the addict face to face as a group is only one part of the intervention. Going up against the deadly and cunning disease of addiction that is robbing you of a loved one and robbing your loved one of life takes a good solid plan and We guide you through that plan every step of the way. After we plan and execute the intervention and your loved one enters treatment, we continue to work with the family for up to a year to ensure that your loved one completes inpatient treatment and continues to move forward into recovery.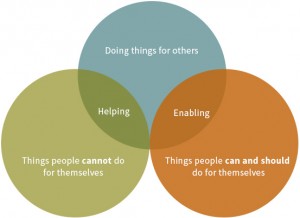 Complimentary Addiction Assessment
We understand how overwhelming it is to find the right facility for you or your loved one. The internet alone is flooded with drug and alcohol treatment centers claiming to be the one that can help achieve a life of abundance, free from addiction. How can one possibly know which one to choose? When you call Broad Highway for a drug and alcohol treatment referral, you will immediately know that the person who answers the phone is very passionate about making sure they recommend the best facility for the individual in need. We will narrow your search down to three drug rehab facilities based on the information that you provide. Each call is confidential, and each caller will be treated with the utmost respect and compassion.