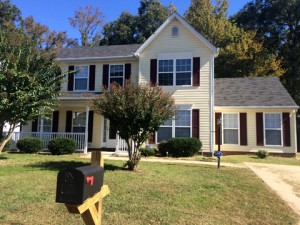 Broad Highway Recovery Communities is an 8 bed residence in Richmond, Virginia. Steeped in tradition of Southern Hospitality, this ebullient, and spirited community is a stepping stone to long term and permanent recovery for many. Our clientele are given peer-to-peer guidance, clinical supervision, and 12-step immersion; our handpicked quality personnel will lead them to independent living, fulfilled dreams, and restoration of family values.
Broad Highway offers amenities unlike any other facility of its type: deep sea fishing excursions, spiritual retreats, and a host of planned activities to engage and invigorate the mind, body & spirit. Our programming and schedule are tailored for each client, to ensure that those we serve will thrive, and acquire the basic skills they will need moving forward to face obstacles that naturally occur in the recovery process.
Our Care Includes:
Extended care plan with IOP available
Life coaching, support & guidance with 24 hour supervision
12 Step Immersion
A clean, structured sober living home with brand new amenities
A safe, structured, and accountable living environment centered around the 12-step process
Family coaching for our clients' loved ones to ensure there is a clear understanding of what enabling is and the tools necessary to stop enabling behavior
How We Do It
Our residence operates on a phase system that is determined by progress, not time.
Phase 1: Clients are expected to find a home group, get a sponsor, gain service commitment, a strong fellowship, and begin step work. Clients will study from a few different 12-Step texts like "Four Agreements," the Big Book, and the Twelve and Twelve. Clients will be involved in a weekly accountability group with their sober peers. Clients will remain on phase one until they have completed a 5th step.
Phase 2: Clients are expected to incorporate what they have experienced through step work into their daily lives and family relationships. Clients are expected to be actively working on steps 9 through 12. Clients will have access to weekend passes, multiple night passes, and an extended curfew.
Drug Testing – Clients can expect to be drug tested weekly and sometimes twice a week. We have the ability to onsite test and can accurately detect alcohol up to 50 hours past use.
Aftercare Plan – We require and we closely monitor to ensure that our clients are completing the aftercare plan that was suggested by the primary treatment provider.
Family – BHR will update families weekly on the progress of their loved one and inform the family of the team's suggested corrective measures.
Family Work – Every week our staff coach family members by providing them support and tools to help them with their own codependency and enabling in order to help their loved one.
Fun – We are not a glum lot. Clients will have the opportunity for new experiences that show them how to have fun in sobriety. Salt water and fresh water fishing, snow skiing, snow tubing, swimming, and other activities will be participated in on a monthly basis.
Contingency Plan – We have a zero tolerance policy for drug and alcohol use in the residence. We know that relapse is possible, so we work with the family on day one to educate and prepare them for the relapse that we hope never happens. Our client and his family will have a clear understanding that if the client is unable to maintain sobriety while in our program, a higher level of care is needed and client will be referred out.
About the House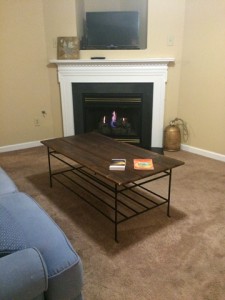 Our extended care residence is in a safe neighborhood and is an updated, clean, upscale home offering towels, linens, Wi-Fi, cable, a computer and printer. There are two living rooms with flat screen televisions, a gas log fireplace and a large deck with a grill.
Maximum Capacity
8 men The sober home is monitored by a live-in paid staff member and the owner of BHR Recovery Communities.
Fees
The program costs $950 a month with a three-month commitment. There is a $250 security deposit required. We are a 24 hr admission facility.
Transport
We can pick up from Richmond International Airport or can arrange to escort your loved one from primary treatment to our facility to ensure they arrive safely and sober.
Admission into Our Richmond Sober Living
To apply for admission or for additional information, please contact Sam Davis CAI , BRI-1 , owner @ 877-487-1599 Help@broadhighwayrecovery.com